Answer The Questions Below To Apply For One Of The 30 Spots For The Crypto Launch Mastermind
From:

Sebastian Gomez
To: Entrepreneur & Business Owner
Hey Sebastian here,
Let me ask you a question...
What if you could wake up one random day, say a Wednesday... And spontaneously book a ticket to go travel to a new country?
You pick a nice Airbnb to stay at, and you pack your laptop.
Regardless if you want to take a vacation, or you just want to get work done in a different location...
You're STILL getting money deposited into your bank account...
Your online business continues to run smoothly without you having to be there every minute of the day...
And the money you have in your investment portfolio continues to grow over time without you having to move a finger.
How would that make you feel?
The money that you spent on your plane ticket and Airbnb is made back in a matter of weeks. Or even days...
Look, I know that this might sound too good to be true. But people around the world are completely changing their lives by creating a "Freedom-Oriented" online business and then investing in assets that appreciate over time.
To increase their income, they use what I call a "Money Machine" that automates their entire online business and helps them generate sales 24/7.
Once they start increasing their income with their business, they invest in ASSETS that have huge growth potential and a good historical track record. Some of these assets being crypto assets like Bitcoin and Ethereum.
This is EXACTLY what they are doing.
Imagine Being Able To Generate Thousands Of Dollars Every Week And Generate Sustainable And Predictable Income Even If You're Out Doing Things You Enjoy Doing...
If you've been following me on Instagram for some time, you're probably well aware that I'm a "Mountain Bike Junkie".
I was in Whistler Canada, which is arguably the best bike park in the world.
I went with a group of friends for 2 full weeks. Our main agenda every single day was to wake up, have breakfast, and go ride until we couldn't move our hands and the bike park closed doors.
Even if I was there having a great time doing what I love, I was STILL generating thousands of dollars with my online business.
But I just want to tell you one thing before I move on...
Most people reading this same page will never accomplish these results that I'm showing you above.
And this has nothing to do with their intelligence or their capabilities to generate income online.
It also has nothing to do with the country they come from or the language they speak...
In fact, I'm not from a first world country. I'm from a tiny, yet beautiful country in Central America with 5 million people called Costa Rica 🇨🇷.
My native language is Spanish, not english. I literally started from scratch 9 years ago, during my high school days.
The photo below is me working on my online business during my Biology class. I sat far in the back so the teacher wouldn't bother me that much.
If you want to achieve financial freedom, you need to follow the "Freedom Formula".
This is the "Freedom Formula":
Increase income + Invest income = Ultimate Freedom
The "Freedom Formula" is more simple that you think:
Increase your income by creating a digital product that you can sell for $1,000+, and then get 5-10 sales per month.

Invest a percentage of those profits in assets that tend to appreciate over time (put your money to work)
And the main reason 99% of people don't get results is because they tend to overcomplicate this process and create confusion in their own heads for no reason.
I believe keeping things simple is KEY. The more simple, the better.
To start making your first $10,000/month or even your first $5,000/month, you have to meet these 3 requirements: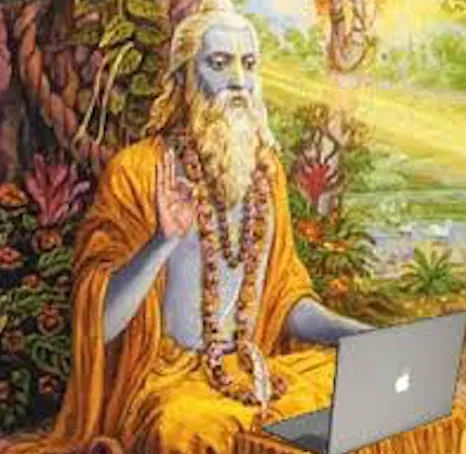 REQUIREMENT #1: You have to stop chasing "guru" after "guru". First of all, you will get confused by listening to many people at the same time. Second of all, you have to stop believing them when they say that you will get rich by pushing a magic button. This is a serious business and requires consistency, determination and willingness to put in the work every day. I won't tell you that you will become a millionaire if you don't actually do that work that I tell you to do. I have created a very simple to understand game-plan that you can follow, but you still need to commit to it and take action.
REQUIREMENT #2: You have to be coachable and open minded to the strategies that I will teach you. I can guarantee that the information that you will learn WORKS. I've tested it myself and created multiple 6 figure businesses with it. But you have to be willing to listen and execute. I've been learning from people that are more advanced than me ever since I started out online. If you want to change your life you have to listen to people that already walked the path.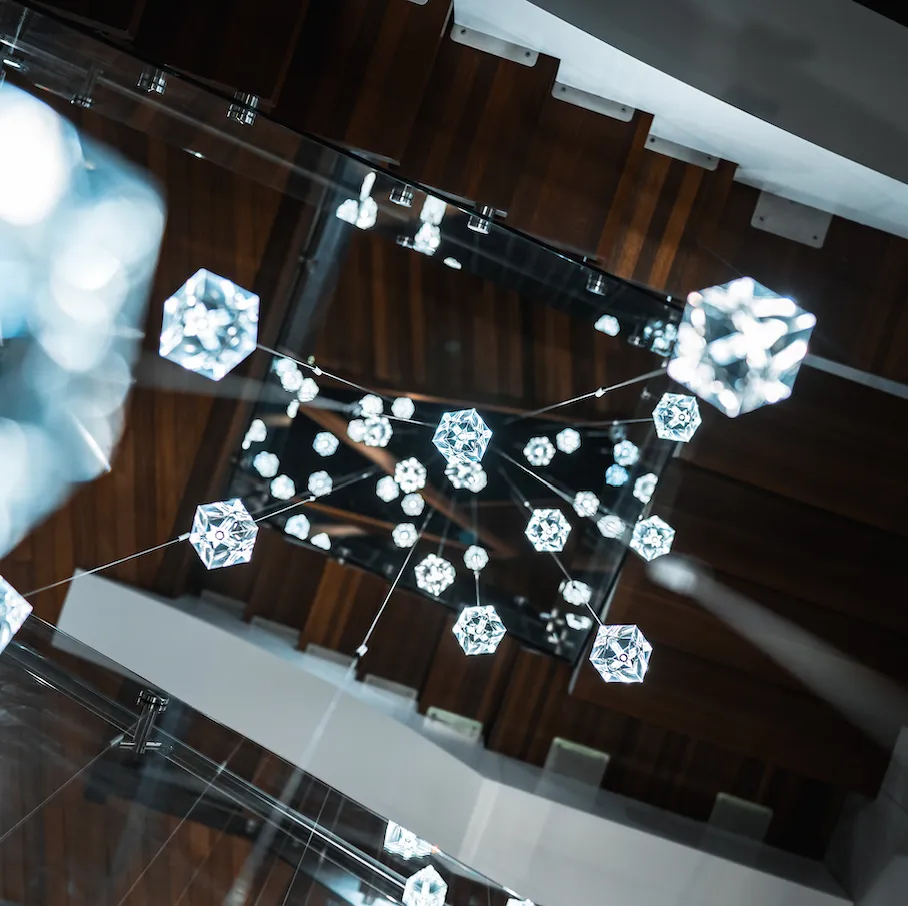 REQUIREMENT #3: Don't lose focus. Look, it's very easy to lose focus in this industry. Everyone is telling you to do a different thing and buy their newest "game-changing opportunity". This is called "The Shiny Object Syndrome". Every time people see a shiny object they ditch what they were doing and go follow the new thing. If you want to make this work you have to stick to the game-plan that I created for you and do it UNTIL it works. If you stick to it, your life will change. If not, you will be like most people that are struggling, running in circles and buying course after course.
You Will Learn My Proven Strategies To Leverage High Ticket Digital Products & A "Money Machine" To Create A Solid Long-Term Business That Deposits Money Into Your Bank Account Every Week, And That Allows You To Invest In Crypto Assets For Your Future.
So right now you have 2 different options:
Option #1:
Go through all the steep learning curve to learn how to start and scale your own digital product online business to $10,000+/month.
This is the option I took in my early days, and this is why it took me 1 full year to make my first sale:
You will have to learn:
​How to create your own irresistible high ticket digital offer that will make you consistent profits every week.

​How to create a high converting "Money Machine" that turns visitors into buyers.

​How to create engaging advertising campaigns to get visitors to your "Money Machine".

How to write email copy and sales copy so that people are persuaded to buy from you.

How to invest a percentage of your income in the right crypto assets in a safe and strategic way.

​How to build up credibility so that people want to buy from you and not from your competitor.

And a whole lot of other minor details that you will have to work on yourself to make this work.
Having said that, if I were to give my "17 year old version of me" one piece of advice, it would be "don't reinvent the wheel". I would tell myself to follow a mentor that already walked the path and stick to their advice. I would have saved at least 1 year of trial and error.
In the past 4 weeks my simple digital product online business has generated over $100,000 in sales with no sales calls, and huge profit margins.
This was possible because I focused on what is already proven to work.
I didn't try to get all creative with a brand new strategy or business model.
I've helped tens of thousands of people build their online businesses from scratch, by teaching them how to create a simple game-plan that a regular person can execute.
Not a marketing "Guru". Not a sales expert. Not a professional and fancy entrepreneur...
A regular person. Just like you and me.
If you choose to go with learning all these things that I mentioned, you will find yourself losing time, energy and money. You will have to go through a lot of trial and error to really figure out how to "crack the code". And remember, time = money.
I have invested well over $20,000 in my own education including buying coaching, masterminds, live events and courses from other marketers.
So unless you want to spend AT LEAST $20,000 to figure these things out by yourself, I suggest you go with the second and BEST option, which is the one 1000+ people that already went through with my programs...
Option #2:
Get it right the first time, work with someone who figured out what works, made the costly mistakes, helped other people make hundreds of thousands of dollars, and follow a PROVEN step-by-step game-plan.
As well as join a group of like-minded people like you that support each other and keep each other accountable to:
Generate consistent income with digital products.

Invest safely and strategically in the crypto industry
A program that will allow you to save a TON of time, energy and money that you would have to invest if you wanted to learn everything by yourself.
If that sounds like YOU, I would like to invite you to apply to the "Crypto Launch Mastermind"
The Crypto Launch Mastermind is a high level networking Mastermind group and training program for entrepreneurs & business owners that want to scale their income, and invest in the crypto & NFT industry long-term.
The final outcome? Freedom.
Time freedom

Location freedom

Financial freedom
We have 2 main goals for our members:
Scale their income

Invest in the crypto industry safely and strategically
Example: If you're just starting out, our goal is to help you 1-1 to get to $10,000/month in the next 6 months.
If you're generating $10k/month, our goal is to help you scale that to $30k/month, and then build a strategic plan to invest part of that income on the right crypto assets in a safe and conservative way.
The reality is that the more net profit you generate every month with your business, the more capital you can put to work.
The more capital you put to work, the more leverage you have and the bigger the compound effect that you experience with your investment portfolio long-term.
In other words, the faster you achieve freedom.
That's how I've been able to acquire invest in assets like real estate, stocks, crypto and premium NFT's.
By FIRST growing my business and scaling my income.
Inside the Mastermind we give you a plan that shows you:
How to drastically scale your income by leveraging social media, sales processes, and an irresistible offer.

Which types of crypto assets to consider for your portfolio

How frequently you should accumulate these assets

What % you should allocate to each asset

Identifying the % of your income to invest on each time period
The ultimate goal of the Mastermind is to increase your income, allocate capital in the crypto industry in a safe and strategic way, and then having your money work for you so you can have more time, location and financial freedom.
All of this while allowing you to have a top networking experience with like-minded individuals that share a similar mindset, and have epic experiences in our LIVE beach Masterminds in Costa Rica and Worldwide.
We have 6, 7 and 8 figure business owners in this group.
Many of our members are generating millions of dollars with their businesses and investments, so the knowledge, experience and networking of the Mastermind is out of this world.
Members of the Mastermind share similar values, goals and a similar mindset.
We support each other, give feedback on our decisions, and share valuable information about business and the crypto & NFT space.
This group is for people that:
Want to learn more about crypto & NFT's and make better long-term investing decisions

Want to increase their current income




Understand the value of networking

Want to raise their standards and hang out with the right people

Want support, feedback and also be able to ask questions anytime

Want access to up to date information of the industry, where everything is in one single place
If this sounds like you, then I invite you to watch the testimonials below, and apply using the form in this page.
Here's What You Get As A Mastermind Member
Your network is your networth. The Crypto Launch Mastermind will allow you to build life-long relationships with crypto/NFT investors as well as 6,7 and 8 figure business owners. Network with people that have actual results and that walk the path. Join us both digitally, and in our private in-person luxury retreats in Costa Rica 🇨🇷.
Step-By-Step $10k-$100k/Month Transformation Program
This step-by-step transformation program for members is backed up by a decade of marketing, sales and business experience and it will help you take your business to $10k-$100k/month this year. This will be your guide as you go through the program.
Weekly LIVE Zoom Meeting With The Team
Be part of a weekly meetup call with all Mastermind members to network, brainstorm and share ideas. Make lifelong friendships, business relationships and connect with high level individuals. Learn directly from 6 and 7 figure earners.
Access Our Private Discord Community For Members
Network with the other Mastermind members on a daily basis. Get insights on business, marketing, undervalued crypto projects, portfolio allocation, and investing opportunities. Learn what is working now and where the market is going. Access all our resources.
Private Live Retreats Worldwide
Join us in our luxury live retreats and boat parties in Costa Rica and worldwide exclusively for Mastermind members. Enjoy networking, ATV riding, jet skies, a boat trip, fitness workouts, or just chilling in the villa learning from the other members. This is the experience of a lifetime.
Access To The Crypto Launch Mastermind Members Area
All our calls and meetings are recorded and uploaded to our private members area for members. Can't make it to a live call? Don't worry, everything is recorded. We currently have 100+ hours of call replay content.
Access The Crypto Launch Investment Group
As a member of the Mastermind you will have the opportunity to join our private investment group. Inside the group we build economic value as a community by pooling together ETH and purchasing blue chip NFT's for the long-term.
Access To The Crypto Launch Written Game-Plan
You will get access to our step-by-step written gameplan that will guide you through the process a building your high ticket business to at least $10,000/month. This is the exact process I used to scale Crypto Launch to multiple 6 figures in 12 months. This goes hand-by-hand with the step-by-step video transformation program.
Work With Your 1-1 Mastermind Success Coach
As a new member of the Mastermind you will be assigned your own 1-1 Mastermind Success Coach. Felipe will be in contact every day or every week (however you prefer) to make sure you're on track and following the program. He will also be there in case you need to get questions answered 1-1.
Access Our Private Sessions With Mastermind Guests And Speakers
As a member of the Mastermind you will be able to attend our private sessions with guests and speakers. We've had amazing guests like 7 figure NFT collectors, 7 figure online business owners, and OG crypto investors.
More Testimonials From Members
Scott Vachon
"Crypto launch and the mastermind group. After day trading stocks and crypto investing I decided to join this group. What amazing experience. Sebastian and the team have open my eyes to a lot more possibilities that exist in this digital currency and an Nft. marketplace. Before coming on board I had zero knowledge of NFT or their utility. It's great to be able to communicate with a bunch of like-minded successful crypto entrepreneurs. Your network in life is everything and this is absolutely amazing group! Thanks Sebastian for the invitation"
Max Xiques
"It's hard to find a legit community with like minded people, committed with their vision and their goals, most crypto communities out there are all about shilling coins and projects that doesn't live up up to the hype, here on the mastermind we all do deep research 🔬 on projects the we share them, it's been a great addition to my Crypto/NFT's edge."
Kurt
"I consider that being in close proximity with people with a similar mindset about where the future of finance and investing is going is fundamental. Crypto Lauch has opened up the world of NFT's and crypto to me on an exorbitant scale. Thanks to people like Sebas who are really interested in giving value to their community, I have made smart investments and shared knowledge with my community. We are a group that shares their experiences to prevent someone from making mistakes or to help others to obtain victories."
Jasso
"Getting into Crypto Launch was a hard for me at first. Paying money to get into a group? I was a little skeptical… Six months down the line and I couldn't be happier with that decision. My initial investment has been repaid many times with the information shared in the group. Not only on NFT's but also other segments of the market like DeFi and Play to Earn. But more than the monetary gains, this group allowed me to interact and get to know some of the brightest minds in this industry and I believe that is priceless. I am grateful to be part of an exclusive community of individuals that are able to challenge my thinking and expand my knowledge on a daily basis. I cannot wait to see how this community will look like in 5-10 years!"
Subjun1ivo
This group has given me a very early insight into what will be the revolution of commerce and ownership through web3. Not only has it brought me the knowledge to invest in blockchain assets that have exploded in value, it also provides me with a platform of people with varied sets of skills and focus. In this closed group, we have experts on historical NFTs, experts on alternative coins and staking, experts on web3 gaming, artists, traders, realtors and more. This allows all members of Crypto Launch to stay on top of a very new, unknown and fast moving market. It provides the best investment information for each person to make their financial decisions with up to date data and the support of smart, involved colleagues."
Ian Bernal
"I've know Sebastian for 6 years already and every time he keeps impressing me with his knowledge and passion about what he does.
The Crypto Launch Mastermind is no different. It's a great place to be, to learn and share with other people with your same mindset and interests.
In the short time that I've been part of the squad, I've learned more about crypto and NFTs than ever before, I'm even up 5x on my picks."
Luis Morera
"Making the decision to apply for the mastermind has been probably the best decision made since I started this crypto/NFT journey. Being part of a curated group of people that loves the space, are highly committed and regularly explore new opportunities has been key to making better decisions. And those decisions will compound over time. Whether it's NFTs, DeFi, gaming, crypto…Thoughts and projects shared are usually a result of tons of research from members. No spam, just high quality information. It is truly exciting to be learning and investing along with bright minds in a fast paced environment. Totally recommended!"
KilshanΞ
"The Crypto Launch Mastermind Group has been the most beneficial source of actionable, timely and reliable data for a serious crypto investor like myself. The Mastermind is full of experts that span numerous different niches, for example: historical NFT's, Upcoming NFT Projects, Play to Earn Games, and Defi. The group has brought me countless financial opportunities and is home to the best digital asset discussion that I have found in the entirety of Web3."
Juan Jose Herrera
"If you want to go fast, go alone. If you want to far, go together." I feel that the Mastermind group encompasses just this. Crypto is a fast changing industry, and if you are not surrounded by like-minded people, you can easily get wrecked. I'm saying this from my own experience. I've been looking for a community like this since 2017. Let me tell you, they are VERY HARD to find. No up-sales, no hidden agenda. The Mastermind group is a very transparent community who shares similar goals, and interests as you. The weekly calls are key! We all share information we learned every week. The value is just too good. Strategies, tips and hacks about the whole Crypto ecosystem are being dropped on the daily by giants of the industry. This is why I believe the Mastermind group is one of the best financial decisions I've ever made."
Gary El Suizo
"Joining the Mastermind brings me way more than what I expected. Not only I am getting value from the information
shared in the group, but I'm also making new frendships with like-minded individuals. This is a group where people think long-term and want to build in the web3 space as well as invest high potential assets. One of my goals in life is to achieve more freedom. To do this, I need to surround myself with people who want to achieve the same thing and who think ahead of the herd. This is exactly the type of people I am finding in this group."
Kaiwan Shaban
"There are many groups on the internet with thousands of members, but Sebastian managed to put together a mastermind with a group of people who have all been involved in the crypto sector for a long time and are all exchanging knowledge and learning from one another. It's difficult to locate folks who are interested in and understand crypto in general. You wouldn't have that problem if you're a member of this group."
Gabo
Joining the mastermind was a no brainer for me, I didn't hesitate to do the payment because I knew that the value that I would receive in return totally exceeds the initial investment for a lot.
The people who are in these groups are serious Crypto and NFT investors and is great to share with people who think alike but who also have experience on other areas within the space that you might not be so familiar with. Thanks to this group I have learned about Historical NFTs, and have made decisions within the NFT space that I wouldn't have taken otherwise.
In a nutshell, this group can impact positively in so many ways, if you have any doubts or questions we will help each other to make better informed decisions, avoid mistakes and hence have more wins in the space. A simple decision of joining the mastermind can be life changing.
Make More Money
Most people's outcome when it comes to crypto is to make a lot of money. To make more money you need to make better decisions. To make better decisions you need access to better sources of information and to develop the skill of having better judgement when it comes to investing. A Mastermind provides access to better information and improvement of skills, which then leads to making better decisions. Making better decisions leads to making more money.
Get Results Faster
There's tons of information out there about crypto. Thousands of Youtube videos and articles. A lot of it is extremely valuable. Nonetheless, it takes a lot of time to go through everything and determine which information comes from people with actual skin in the game. Time = money, and if you're able to access better information, improve your skills faster, and hang out with the right people, you will lower the time delay to reach your desired outcome. This is why joining a Mastermind is so valuable.
With Less Effort
Achieving outstanding results takes time and effort. There's no such thing as a push button solution to become wealthy. Nonetheless, connecting with likeminded people and joining a mastermind, will actually help you achieve your dream outcome with less effort and sacrifice. You will be able to see what has worked (and not worked) for other people. Then you will be able to leverage this information to avoid painful and costly mistakes. You will be able to lose a lot less time and money long-term. Joining a Mastermind helps you get your desired outcome faster, while lowering effort and sacrifice.
Who is this Mastermind for?
What are the requirements to be accepted?
Are there any recurring fees?
Are there any upsells inside the Mastermind?
Can you join if you don't have a business?
Which are the Pillars of the Mastermind?
How many people can join the group?
Which type of business do we focus on?